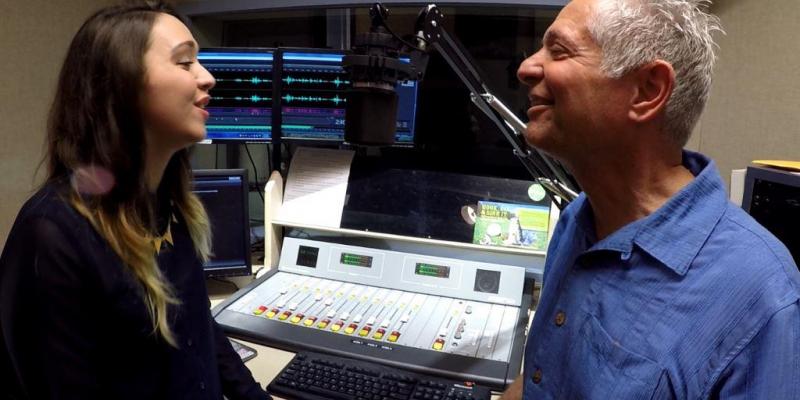 The Top 5 Reasons To Advertise on Radio
At SGM Advertising, we believe there are many benefits to radio advertising that other advertising mediums just can't offer, and recently independent studies have proven the ROI over time can be 2.5 times that of Television, and much less expensive!
With so many radio stations and formats, it can be difficult to navigate this on your own, because many radio station salespeople have budgets to hit and "specials" that might not be the best way to go- so we recommend an Ad Agency like SGM who do not have such issues and worry about what's best for YOU. If you are looking for the best way to use your advertising dollars, radio is still our #1 choice amongst the various media choices available to brand your company with an intended target audience.
YES, it goes hand in hand with a strong digital campaign, but most consumers must be aware of you, and have your business name TOP OF MIND before they will click your online ad.
         1. Radio Allows You to Target your ideal customer demographic
Whether you are marketing to homeowners, baby boomers, or Millennials, male or female, there is a radio station out there in most markets that already cater to this group. After evaluating countless radio formats over 30 years, we know how to best target a company's services to the right radio station- or in some cases several station formats all might fit. Owning multiple stations is not easy, but a powerful way to brand your name across several demographic groups in your target.
If you don't have the finances to do that, booking with enough frequency to own one or two radio stations "mindshare" of audience is a great place to start. There are many schedules that different types of companies can use to reach your objectives- from retail to home improvement, banking, etc., and radio allows you to plan out a custom schedule to make your placement as effective as possible.
       2.  Listeners Can't Skip Over Radio Advertisements
DVRS have taken over TV watching nationwide, skipping over commercials they don't want to watch- including YOUR TV ad. Radio listeners do not have that luxury, and can't skip over advertisements. Yes, a listener could change to another station when commercials come on, but many radio listeners are more likely to listen to advertisements as they wait for the music or talk they prefer to come back after the break, making radio listeners a much more captive audience than those watching TV or searching online. And radio listeners are passionate and loyal, because they are fans of the radio brand they are listening to.
 
      3.   Radio Stations Can Provide You with Amazing Sponsoring Opportunities
Advertising on radio gives you many different opportunities to get your name out there with station contesting, events, sponsorships of radio station benchmark programs and more. Grand openings and other client driven events can benefit from the power of radio as well, like an on-air event at your place of business. Best of all, radio listeners like and trust local radio personalities on the grounds that they hear them on a daily basis.  Having one of those personalities mention your organization's name in an introduction or amid a live occasion improves the likelihood of listeners looking to you and your services when the need arises. These are called "endorsement ads", and you always pay an extra talent fee for the privilege of that personality's endorsement. Other times it is an actor's memorable voice that makes your ad stand out because it does NOT sound like all the other ads on the radio station. This comes from having an ad agency find you "out of market" voice talent or actors- another benefit agencies like SGM advertising provide with creative  production for radio commercials that stand out.
       4.  Radio Listeners Are Incredibly Faithful to Their Favorite Stations
Research has proven that most listeners have a favorite, most-loved radio station, and that over time they stay loyal to that station. This gives you a group of people who have passion and ongoing relationship with the music, the DJs, and the station. This relationship enables listeners to trust the advertising they hear more than the TV watcher who has 500 channels and is loyal only to the SHOWS they like, not the CHANNELS. This makes the radio listener more receptive, and more likely to utilize the services they learn about on their favorite station.
       5.  Audio is the Most Effective Way to Make Yourself Memorable
The cost to produce an amazing sounding radio commercial, that makes your business sound as large as your biggest competitor- perhaps bigger, is small compared to a TV commercial. What you show will brand you visually, but only if it hasn't been fast forwarded, muted, or channel flipped. It's a fact that humans recall what they hear more than what we see or read. A catchy jingle, a website address sung, a memorable slogan or "Catch Phrase" can all remain in the audience's brain long after the commercial has aired. It's called an "ear worm". Odds are you have had a song or jingle stuck in your head that was unwanted? Imagine the power of a jingle and ad campaign with your company's name and benefits doing the same thing with consumers? If you can get a consumer to think of your brand OUTSIDE of the time the ads run on the radio, you've given them a message that is "Stuck" in their head- and that's the most successful marketing in the world, courtesy of Audio and radio.
With so many different types of media competing for consumers eyes and ears, of all things- one of the oldest electronic mediums of them all-Radio, continues to captivate listeners, and deliver advertisers the best return on investment compared to all other traditional broadcast options.
Got questions? Contact us anytime at SGM Advertising. (916) 576-1977 or email [email protected]  
We can help.
We'd love to talk to you and find out how we can help with your marketing! Contact us now and we'll provide you with a free Digital analysis of your current online marketing worth $500 bucks!
To reach SGM advertising please call us weekdays 9am-5p PST Mon-Fri at:
(916) 576-1977
Or use our convenient live chat box at the bottom of this page.